Dynamix
Next generation data, AI + IoT platform: create your manufacturing 4.0 brain
.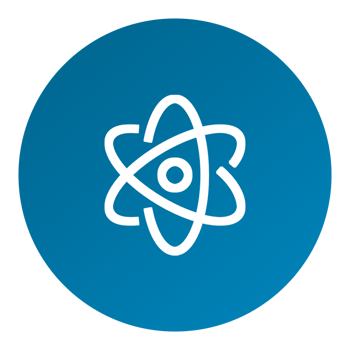 Hyper-flexible, fully-interoperable + Industry 4.0-ready:

complete real-time monitoring, predictive insights & the ability to optimize - all-in-one

.
Factory One's Dynamix platform is the foundation upon which all our ready-to-deploy modules are built.
Dynamix unites all your data and adds easy-to-use, complete Industry 4.0 abilities to provide you with a real-time single source of truth and predictive insights, effortlessly.

A next generation Industry 4.0 data, AI + IoT platform, Dynamix allows you to review key measures in an instant, assess performance, and execute insight-led decisions that enable those in the boardroom and factory floor to achieve tangible, measurable business results, fast.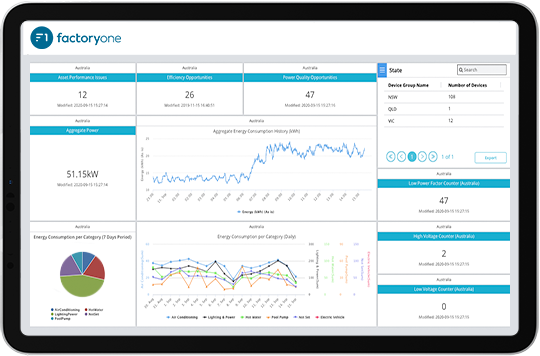 The Dynamix platform

enables you to

:
Connect data from anywhere to create a real-time single source of truth
Leverage data tools to deliver insights via interactive dashboards
Create custom business logic, automations + trigger real-time alerts
Use easy-to-use Industry 4.0 features to create algorithms + AI-led optimizations
Activate our ready-to-deploy modules to achieve business goals, fast
Easily scale + secure your solution using its in-built enterprise-grade features
Dynamix is a next generation Industry 4.0 data, AI + IoT platform with

enterprise-grade features, security & scalability

.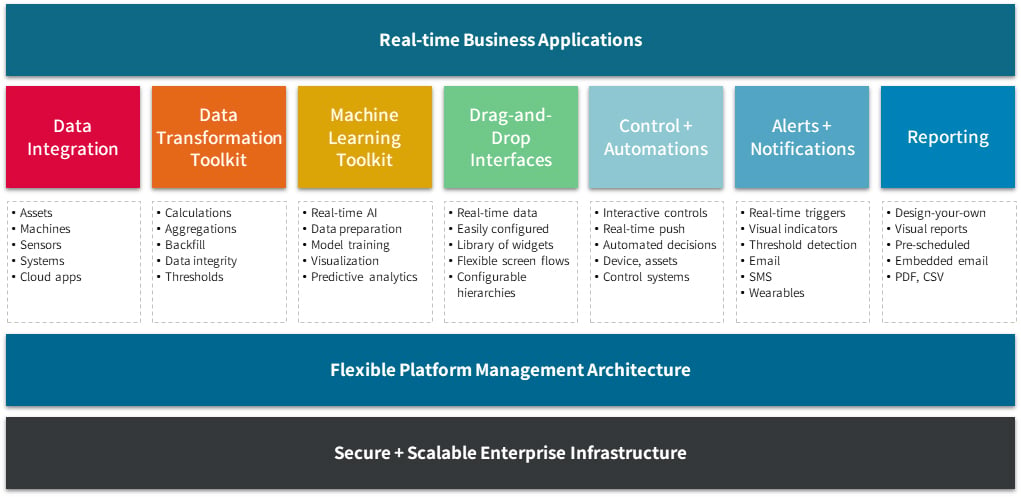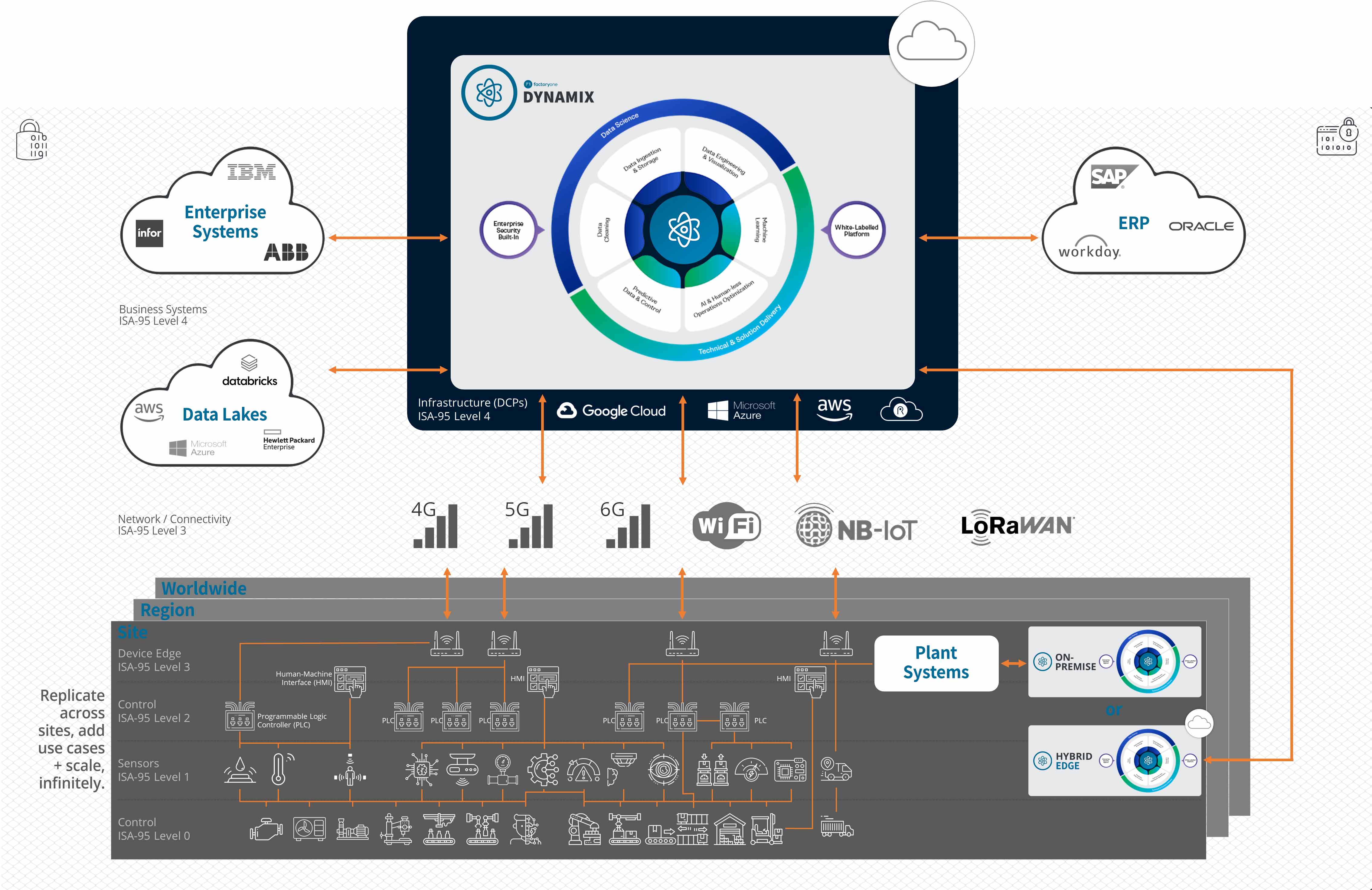 Dynamix can be deployed anywhere:
on your existing infrastructure, in a private Cloud, or on-premise, plus Edge computing capabilities.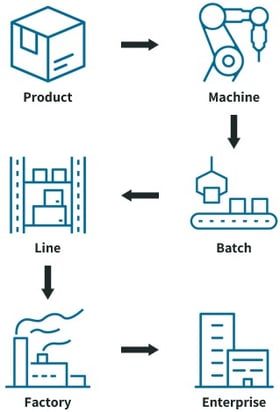 Dynamix delivers a real-time single source of truth
for everyone,
at all levels, anywhere
.
It's easy to make good business decisions if you have the complete picture at any given moment.
Factory One creates a real-time single source of truth and visualizes the performances of each machine, line and factory; enabling those on the production floor and boardroom to see real-time metrics and take action.
Access performance data at every level in a single pane:
From individual machines to complete lines; and
Factory production and profitability metrics; to
Business-wide enterprise KPI tracking.


Adopt our modules for rapid optimization

and / or

develop your own, complete and transformative Industry 4.0 solution over time

- all in the same place.
The Dynamix platform is not another SaaS data tool, it allows you to integrate all the data that you have from any system to provide real-time transparency, improve decision-making and then enable you to execute them: all in a single platform.

Easy-to-use, deployable in weeks, and infinitely scalable; Dynamix is the next generation, end-to-end Industry 4.0 platform needed to find and seize productivity and efficiency opportunities at machine, line, factory and business-level, plus much more.
Key

Dynamix features
include:
Self-service real-time dashboards, reports + analytics
Dynamix makes it incredibly easy to build dashboards displaying you real-time data and predictive insights, with instant reporting capabilities, that are accessible anywhere from any device so that you have everything you need to optimize and improve in real-time.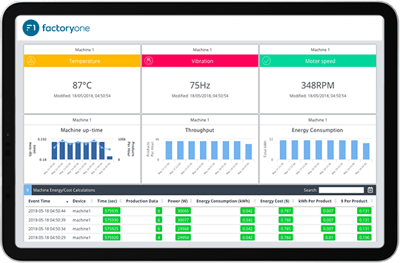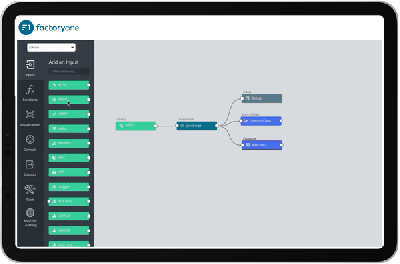 Create + Automate: drag-and-drop Workflow Modeller
Dynamix's Workflow Builder is a drag-and-drop interface that enables you to easily create rules, connect systems, and put in place sophisticated business processes without writing a line of code.
Easy-to-use Machine Learning + Predictive Analytics
Utilizing the same drag-and-drop logic as the Workflow Builder, our Machine Learning engine enables anyone to create their own or import any pre-built Python-based algorithm, train it, and then apply it to their real-time data to provide not only predictive insights, but real-time optimization abilities led by both humans in the field + AI.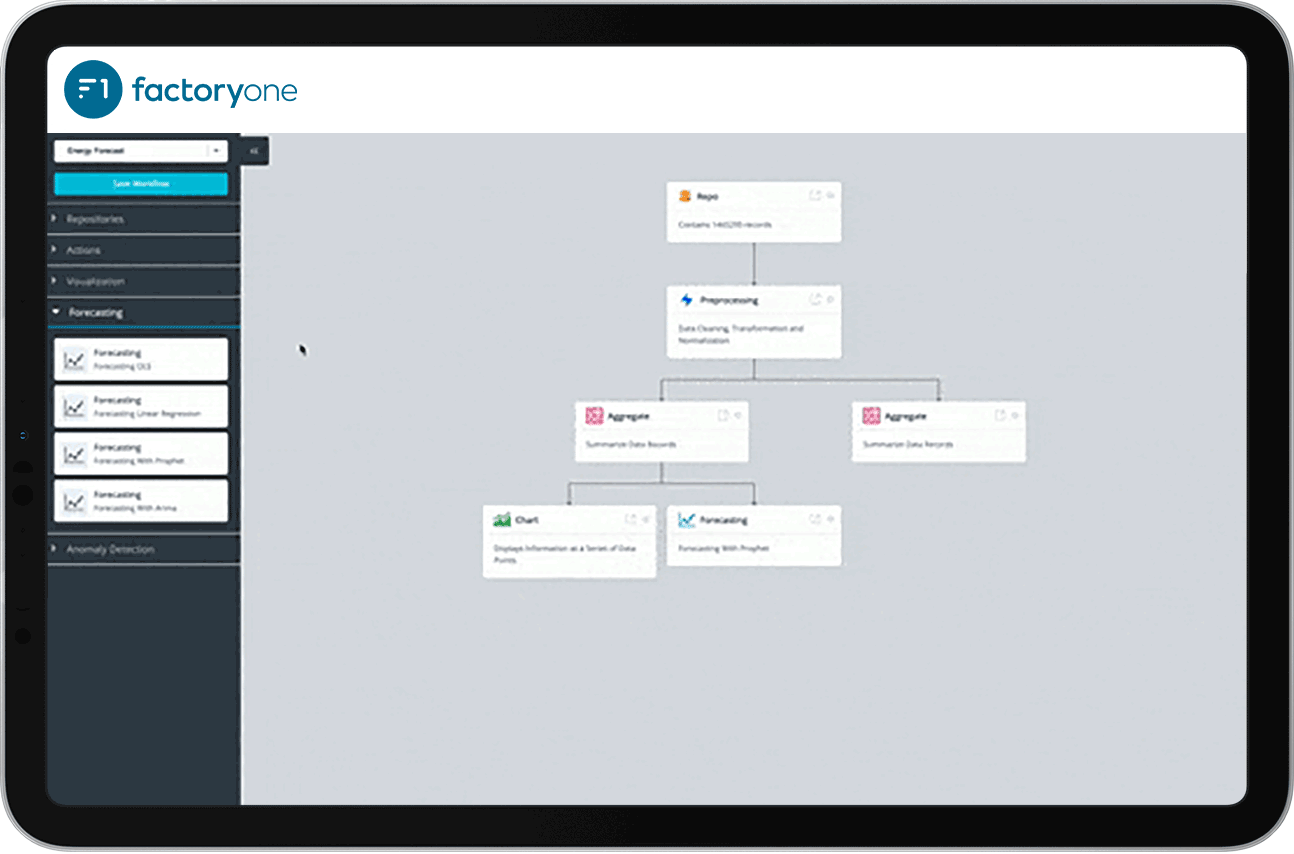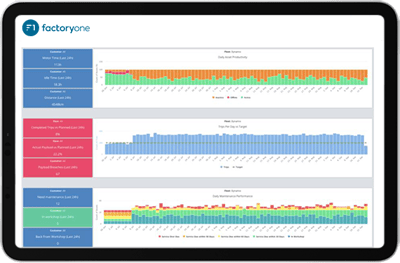 Edge Compute: everything you need, where you need it
Dynamix enables you to deploy at the Edge on lightweight hardware all over the world, facilitating rapid on-site data processing, making it ideal for workloads requiring long-term stability, security and scenarios where rapid decision-making by human + AI is critical.
Easy Device Management from anywhere, at-scale by anyone
Dynamix's device management functionality allows you to easily connect IoT devices and your existing systems to the cloud and one another - even at the Edge - enabling fast and secure deployments, rapid scaling, and simple updates.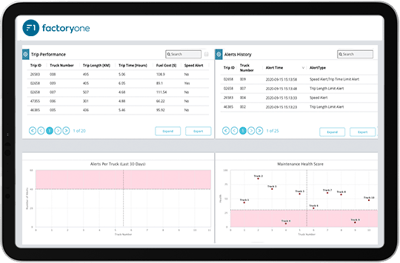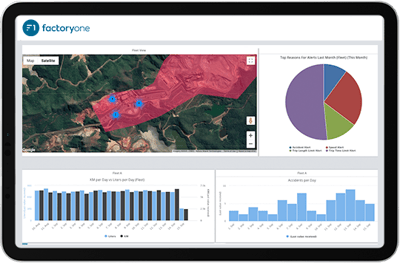 Deploy anywhere + scale infinitely with Hybrid Architecture
With ready-to-go-connectors to all major cloud providers, Data Lakes, and other systems; Dynamix simply slots into your architecture to provide you with an easy-to-use, pre-built toolkit for rapidly creating your own integrated real-time data, IoT + AI solutions.
100% interoperable: integrate anything + everything fast & simply
Dynamix can integrate with any data source, ERP, production systems, SCADA, real-time IoT sensors, and much more; making it the perfect vehicle for not just data consolidation and the creation of a real-time single source of truth, but enabling bi-directional communication.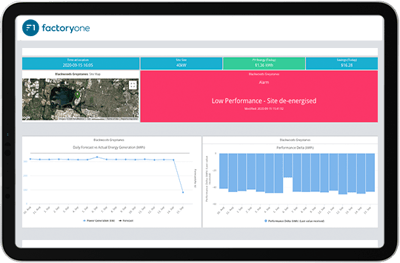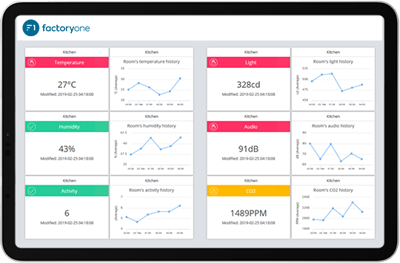 End-to-end enterprise security in-built + as-standard
Delivering brilliant outcomes depends on ensuring data integrity, confidentiality and mitigating cyber security risks – something Dynamix was built to do at its very core. By leveraging data encryption and some of our own proprietary technologies, we guarantee a brilliant UX and have made Dynamix one of the safest and most secure Industry 4.0 platforms in the world.
100% interoperability:
deploy in weeks with no downtime

.
The simplicity and non-invasive nature of the Dynamix platform ensures you can integrate anything and are up-and-running quickly with minimal effort or cost.
Meters + Sensors
Connect any meter or sensor that you're using to provide real-time metrics and machine performance to the Dynamix platform, with live data displaying in the solution in minutes.
SCADA
Factory One's core Dynamix platform integrates with any control system, whether in the cloud or factory floor, gleaning data and offering centrally-controlled automations.
PLC + Machines
We can integrate with open machine software and PLCs to provide you with all the options and metrics that they provide in your single Factory One solution.
EAM + ERP
Dynamix can integrate your EAM and ERP data via APIs without the need for coding, enabling you to add financial dimensions, schedules and much more to factory metrics, simply.
Business Systems
Integrate BI, CRM, fleet and supply chain software - or anything else to create a business-wide, real-time single source of truth to make smarter, faster decisions.
Technical Building Services
Auxiliary systems, such as HVAC, can consume huge amounts of resources. We can integrate and monitor these systems to ensure you get a complete picture of you line, room or factory.



100% Interoperable: no new hardware

Complete Industry 4.0 toolkit

Enterprise security
as-standard

Future-proof, SaaS-based technology


Factory One works with

best-in-class partners

to deliver manufacturing solutions anywhere in the world:


















Improve your factory's key metrics, bottom line, and digitally transform all-at-once.