Performance Monitoring + OEE

.
Connect, display + improve.

Get the true picture of your performance

at all levels

+

in real-time

.
Getting total transparency in real-time at all levels of your factory enables you to predict, optimize and improve performance.
Your operation is unique and made up of its own technologies, processes and people; our Performance Monitoring + OEE module is guaranteed to fit it perfectly and provide you with adaptive and predictive analytics - complete with pre-configured machine learning algorithms - so that you can make the decisions that will deliver value before they're lost.
Easy-to-use, fully-customizable and accessible anywhere, Performance Monitoring + OEE gives you total transparency and empowers your team with all-new Industry 4.0 optimization abilities.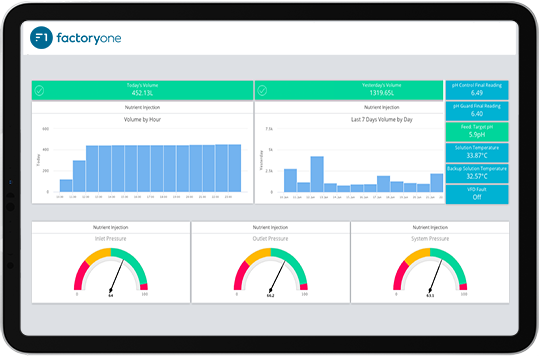 See for yourself:
schedule a demo
Discover how easy, affordable and transformative our Performance Monitoring + OEE module can be for your business.
Remember, all of our modules are:
Ready-to-deploy
Affordable - even at scale
Easy-to-use and accessible by anyone, anywhere
Can be up and delivering in weeks.
Performance Monitoring + OEE features:
succeed out-of-the-box
.
See real-time performance at-a-glance in a single pane, anywhere.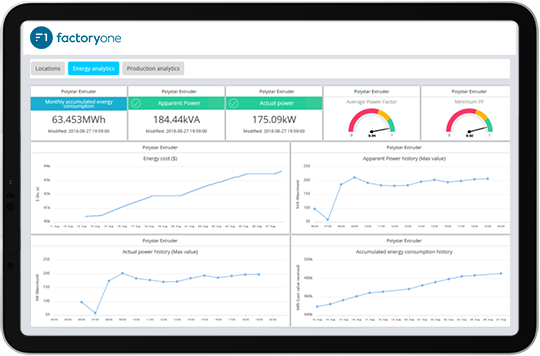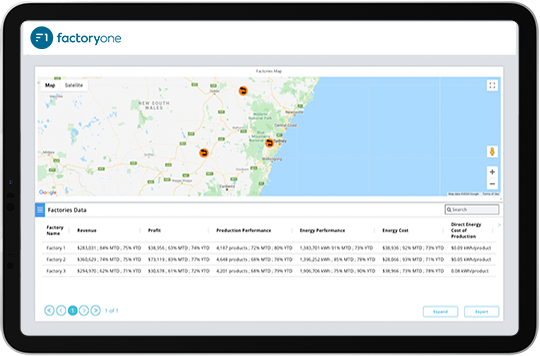 Get a Factory-level overview.
Drill-down by line and by machine.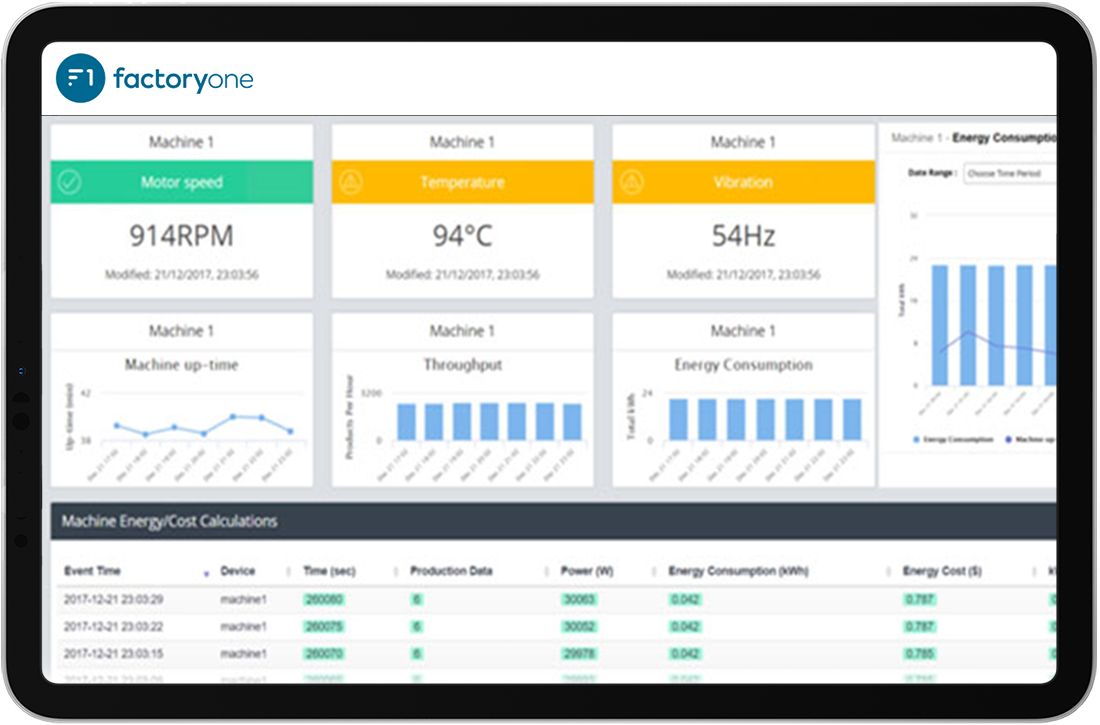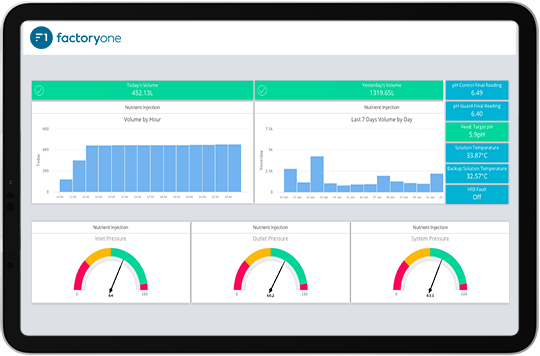 View real-time OEE in interactive dashboards.
Compare shifts + individual teams' performance.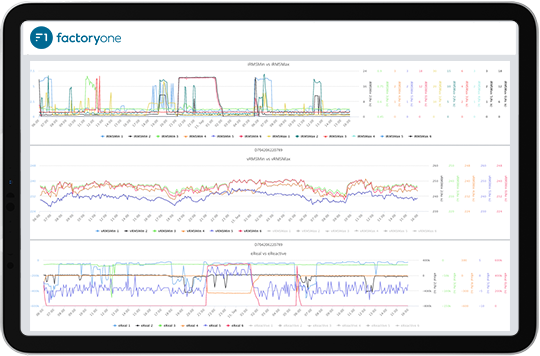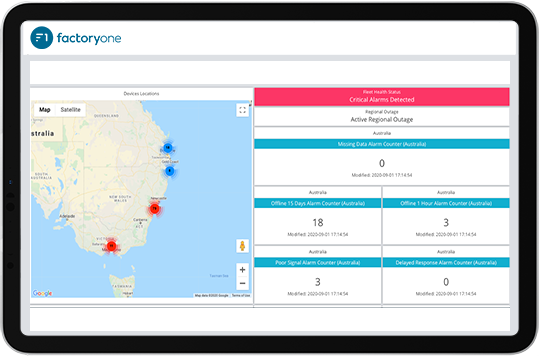 Real-time threshold + anomaly detection alerts + alarms.
Efficiency suggestions + pre-configured machine learning for ongoing optimization.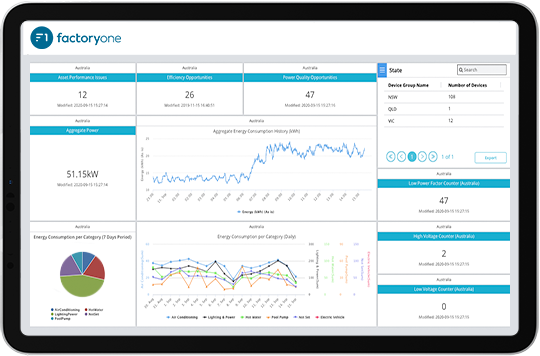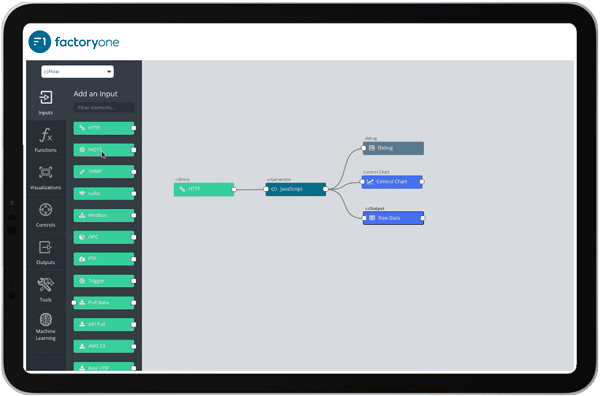 Predictive forecasts + automatic data cleansing.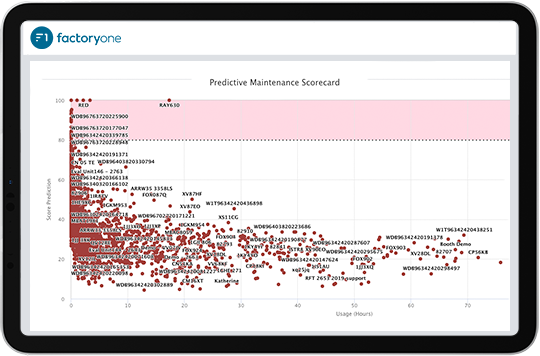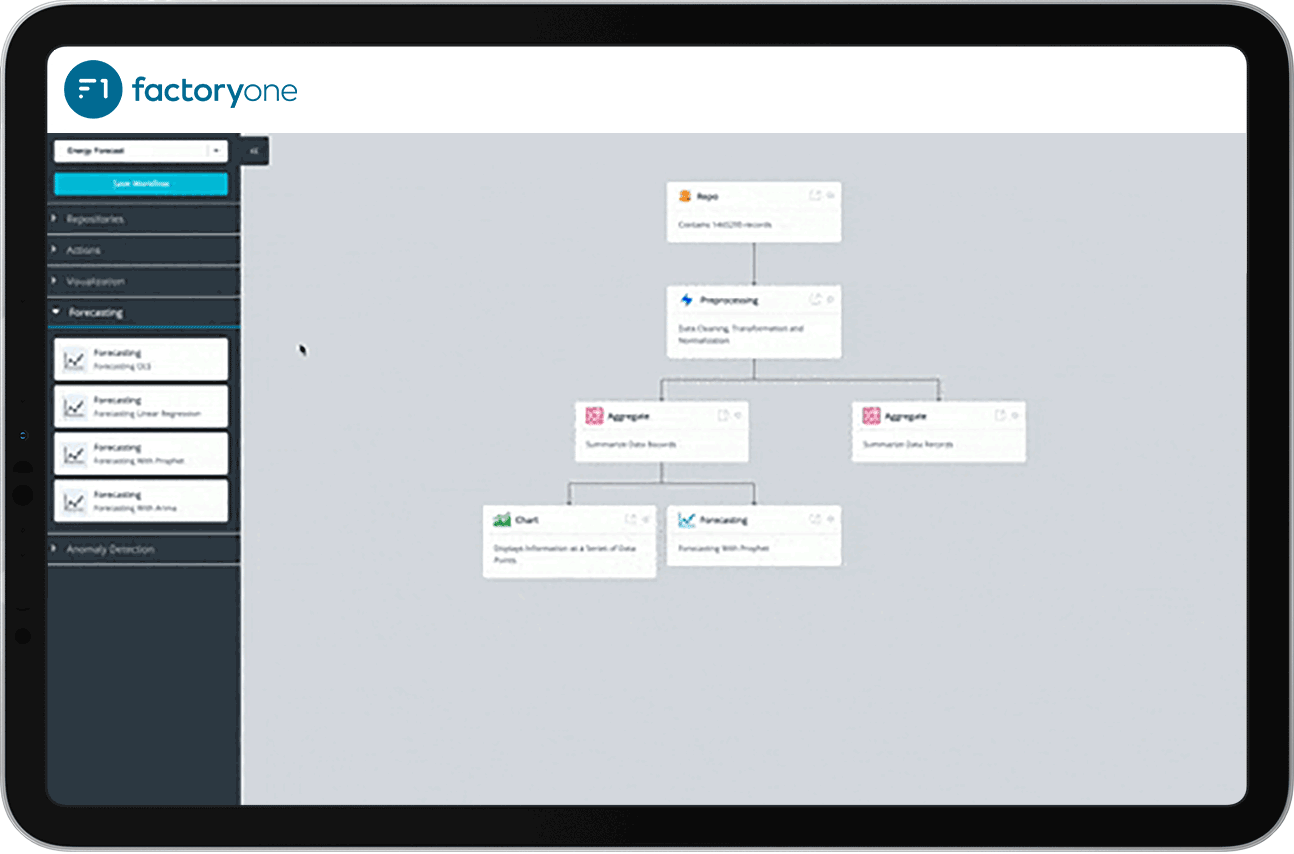 Automations + AI-led interventions: Industry 4.0-ready.
Performance Monitoring + OEE

delivers real business outcomes, fast

:
Uncover new performance insights
Improve employee engagement
Included as-standard

in all Factory One solutions:
Custom Workflows, Machine Learning
+ Automation
Find out more about the core platform Performance Monitoring + OEE is built on:

Dynamix

.



100% Interoperable: no new hardware

Complete Industry 4.0 toolkit

Enterprise security
as-standard

Future-proof, SaaS-based technology


Factory One works with

best-in-class partners

to deliver manufacturing solutions anywhere in the world:


















Improve your factory's key metrics, bottom line, and digitally transform all-at-once.