Condition Monitoring

.
Detect, project + optimize.

Understand machine performance,

predict + prevent breakdowns

, and improve safety.
Understanding machine performance in real-time across a production line and factory can unlock all-new optimization possibilities.
Machine failures, maintenance regimes not based on actual data, and sub-optimal configurations all lead to inefficiencies, financial costs and lost production time - not to mention workplace incidents and injuries. Our Condition Monitoring module gives you complete transparency and enables you to implement predictive maintenance regimes, transforming asset efficiency, worker safety and improving productivity.
Easy-to-use, ready-to-deploy and fully interoperable with your existing technologies; Condition Monitoring allows your organization to be one step ahead and plan maintenance before failure - all-round, it'll save you time, money and effort.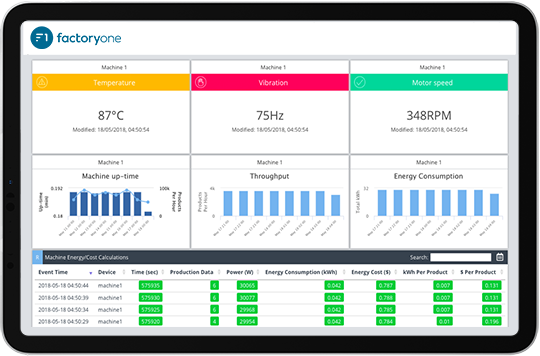 See for yourself:
schedule a demo
Discover how easy, affordable and transformative our Condition Monitoring module can be for your business.
Remember, all of our modules are:
Ready-to-deploy
Affordable - even at scale
Easy-to-use and accessible by anyone, anywhere
Can be up and delivering in weeks.
Condition Monitoring features:
succeed out-of-the-box
.
Machine-level condition monitoring + health analytics on any device, anywhere.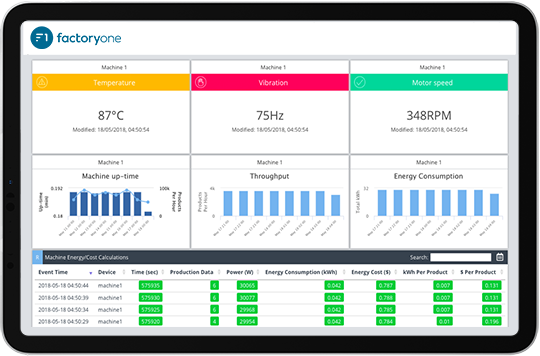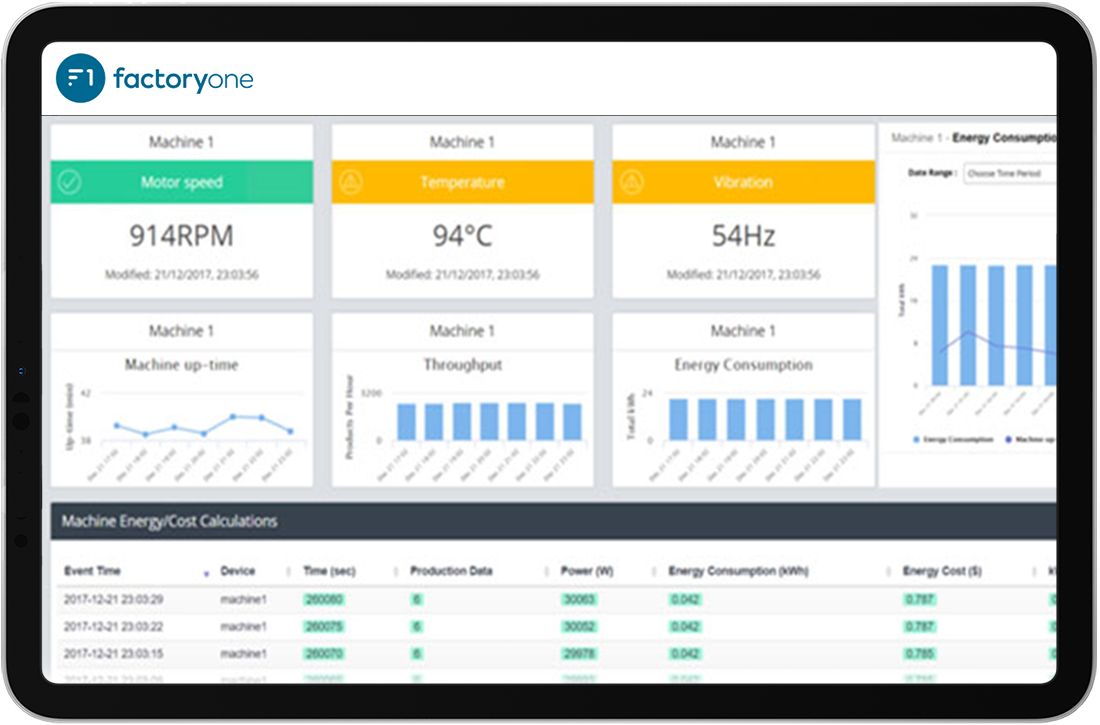 Real-time status + detailed machine metrics via interactive dashboards.
Real-time alerts + notifications.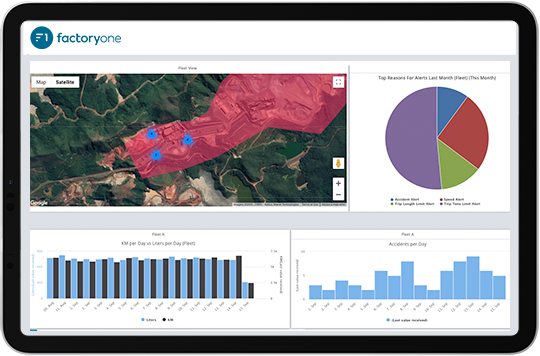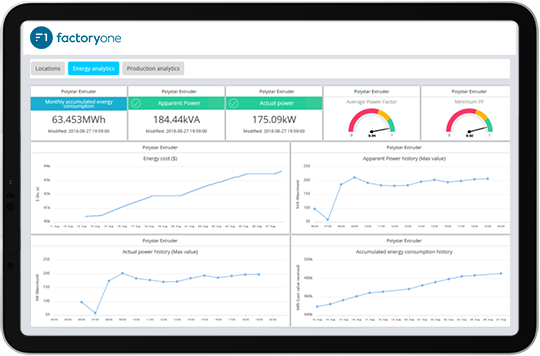 Comparative machine health at-a-glance.
Timeline views of machine status + machine health.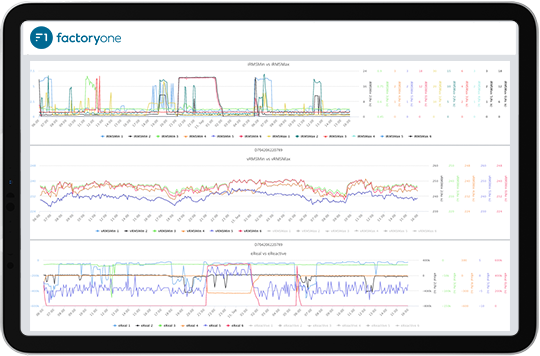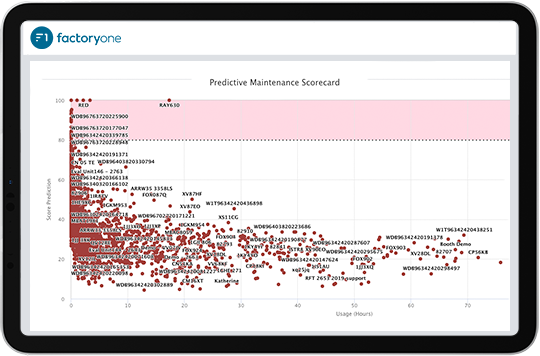 Efficiency suggestions + pre-configured machine learning for ongoing optimization.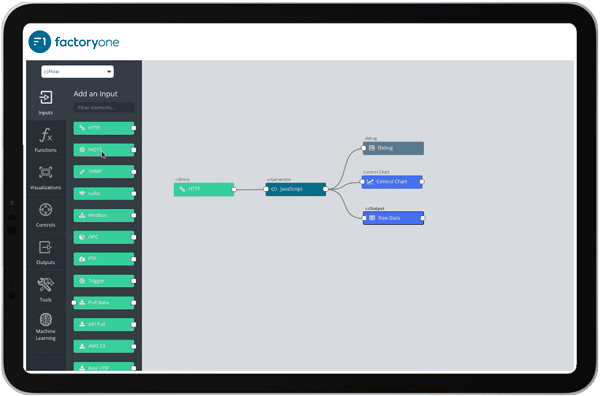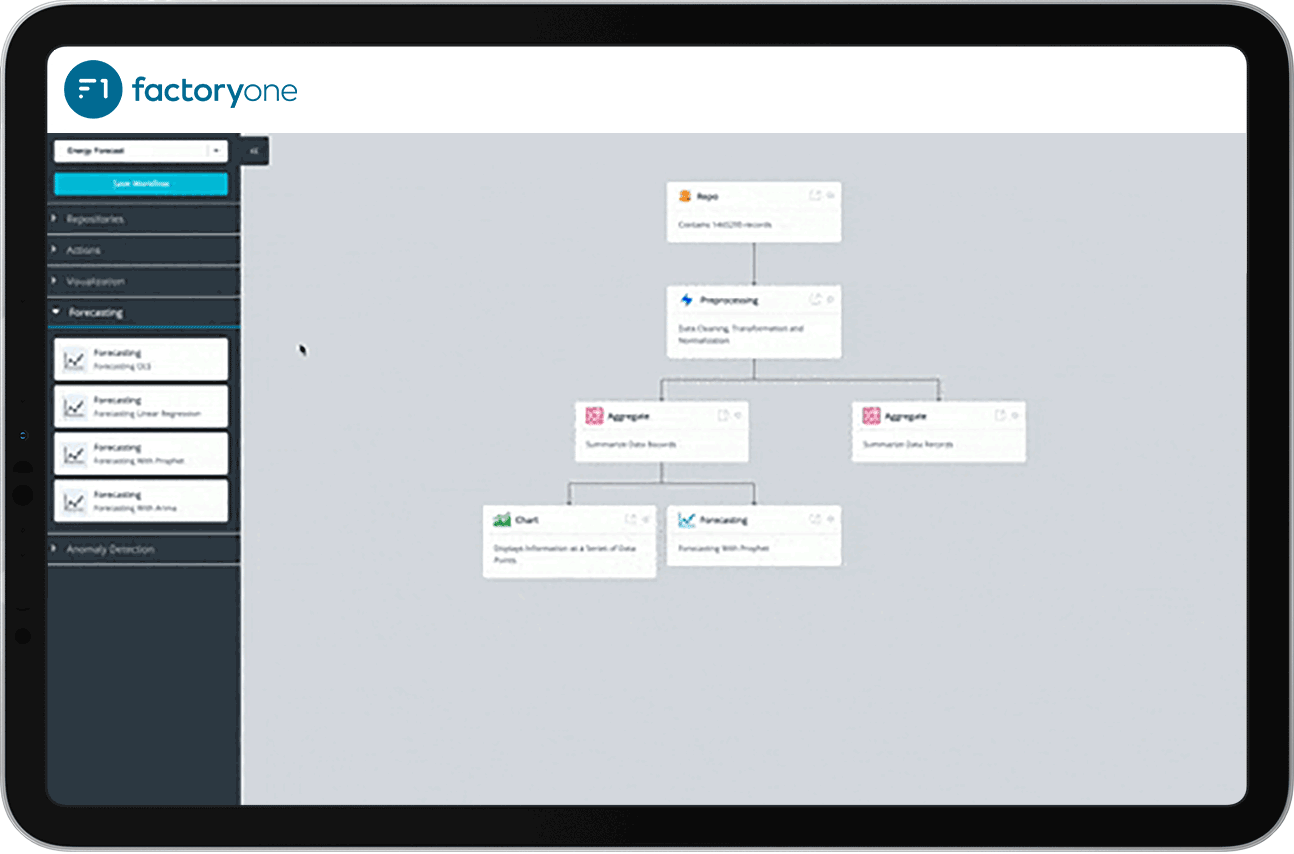 Automations + AI-led interventions: Industry 4.0-ready.
Condition Monitoring

delivers real business outcomes, fast

:
Monitor performance in real-time
Prevent unplanned downtime
Enable smarter maintenance planning
Increase workplace safety
Included as-standard

in all Factory One solutions:
Custom Workflows, Machine Learning
+ Automation



100% Interoperable: no new hardware

Complete Industry 4.0 toolkit

Enterprise security
as-standard

Future-proof, SaaS-based technology


Factory One works with

best-in-class partners

to deliver manufacturing solutions anywhere in the world:


















Improve your factory's key metrics, bottom line, and digitally transform all-at-once.