Energy Insights

.
Understand, forecast + save.

We will

reduce

your energy consumption +

costs
.
Our ready-to-deploy Energy Insights module uses your real-time consolidated data in the Dynamix platform to track energy usage, identify optimizations and reduce costs.
The simplicity and flexibility of the module enables you to adopt it without downtime and can be live within minutes of your Dynamix configuration, utilizing the power of the 850+ pre-configured machine learning algorithms instantly.
Easily customizable, accessible in the boardroom and on the factory floor, Energy Insight enables you to make quick decisions at line and factory level to uncover better ways of operating, turn energy consumption from an expense to a cost of production, and seize significant energy savings.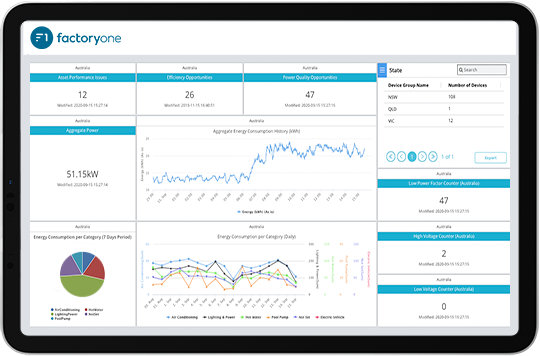 See for yourself:
schedule a demo
Discover how easy, affordable and transformative our Energy Insights module can be for your business.
Remember, all of our modules are:
Ready-to-deploy
Affordable - even at scale
Easy-to-use and accessible by anyone, anywhere
Can be up and delivering in weeks.
Energy Insights features:
succeed out-of-the-box
.
Real-time energy monitoring on any device, anywhere
.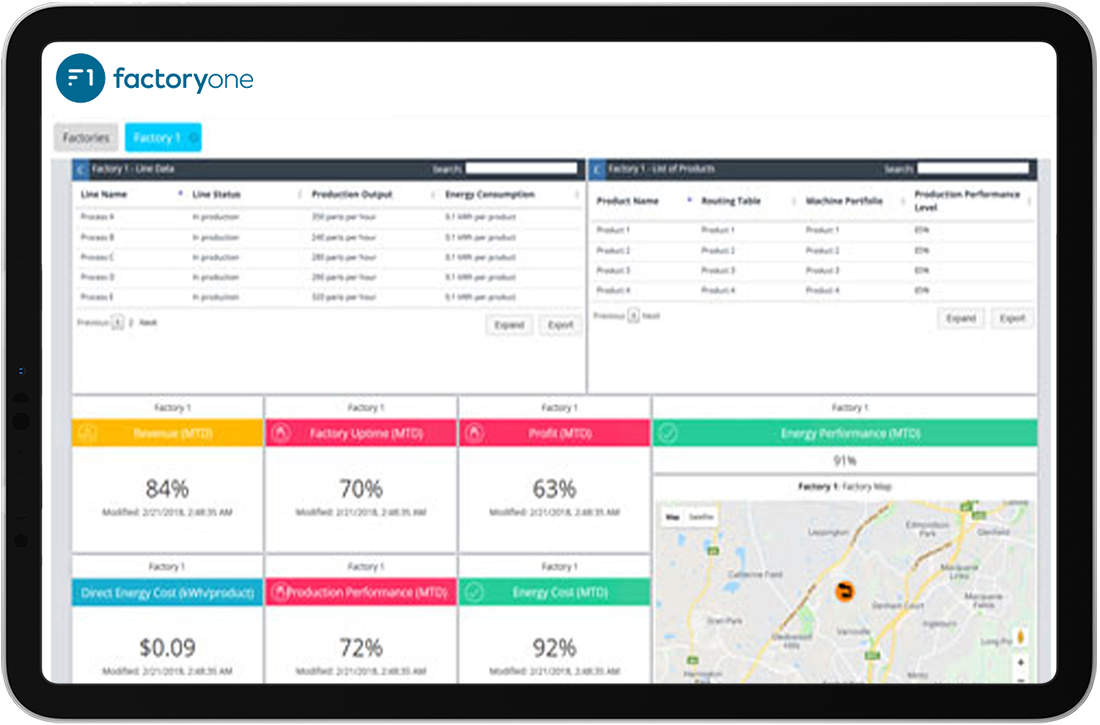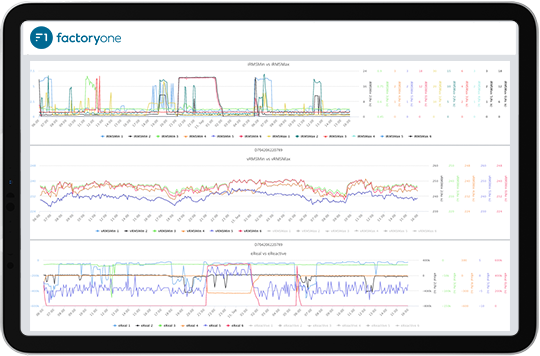 Energy reports by any time period.

Comparative line consumption reports.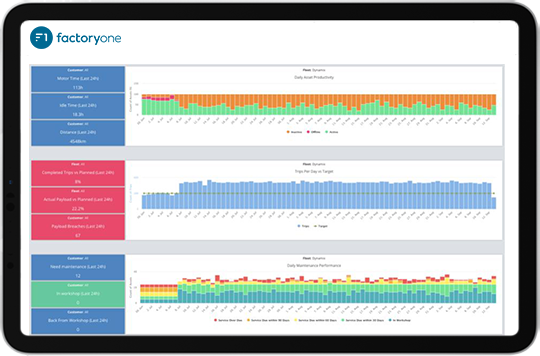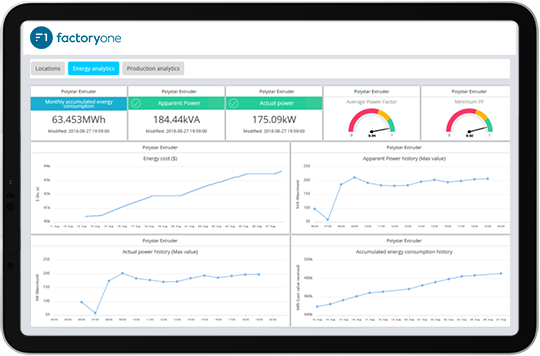 Shareable PDF + email reports.

Interactive dashboards to drill-down by line, machine and factory.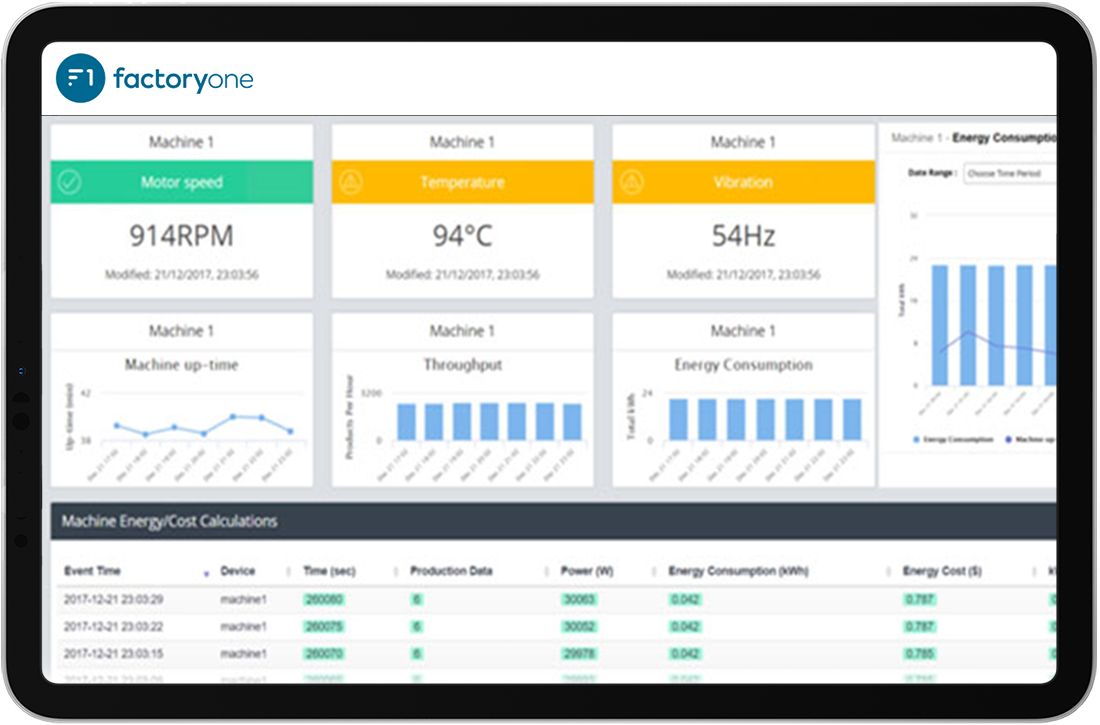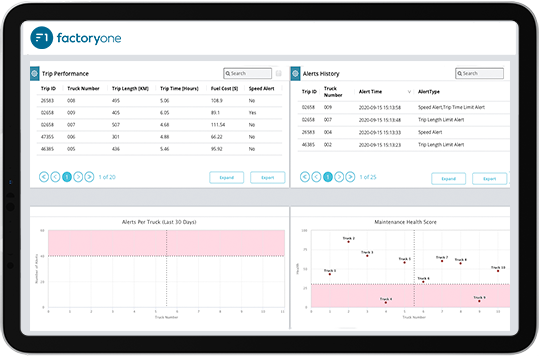 Energy consumption by product view.

Accurate energy cost analytics.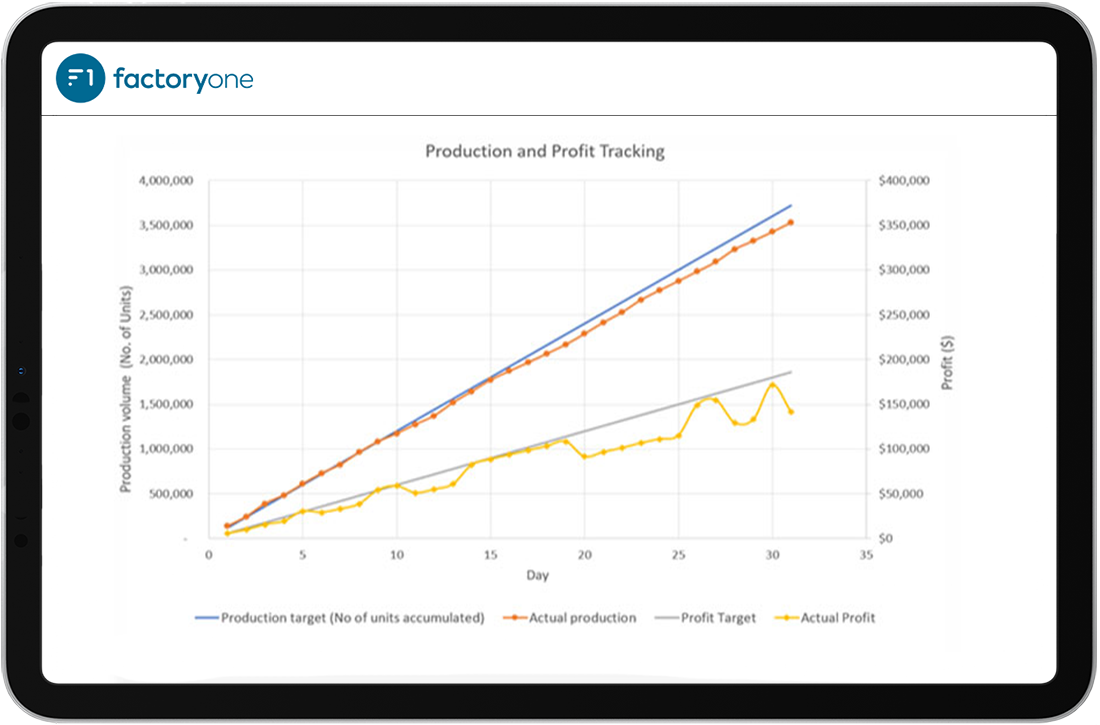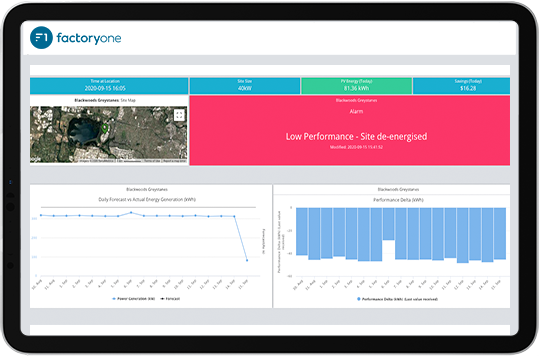 Energy anomaly detection + alerts
.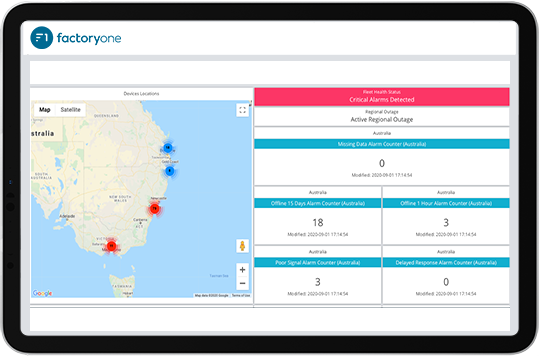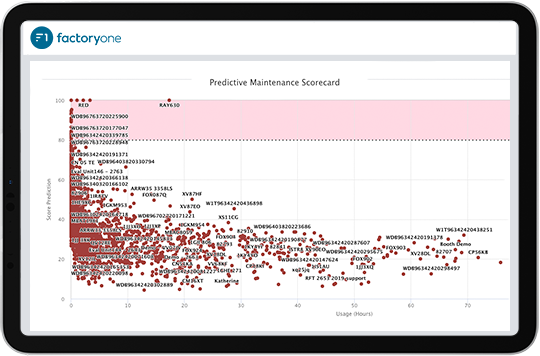 Efficiency suggestions + pre-configured machine learning for ongoing optimization.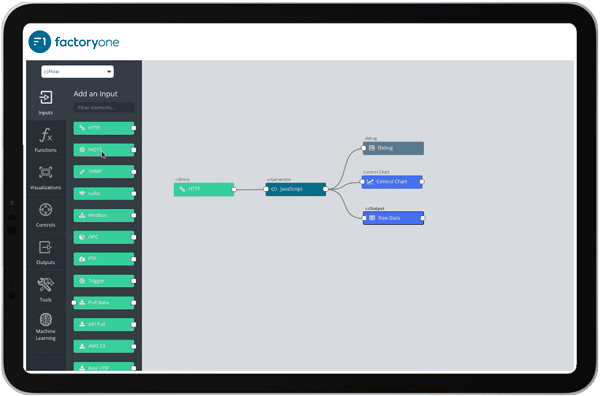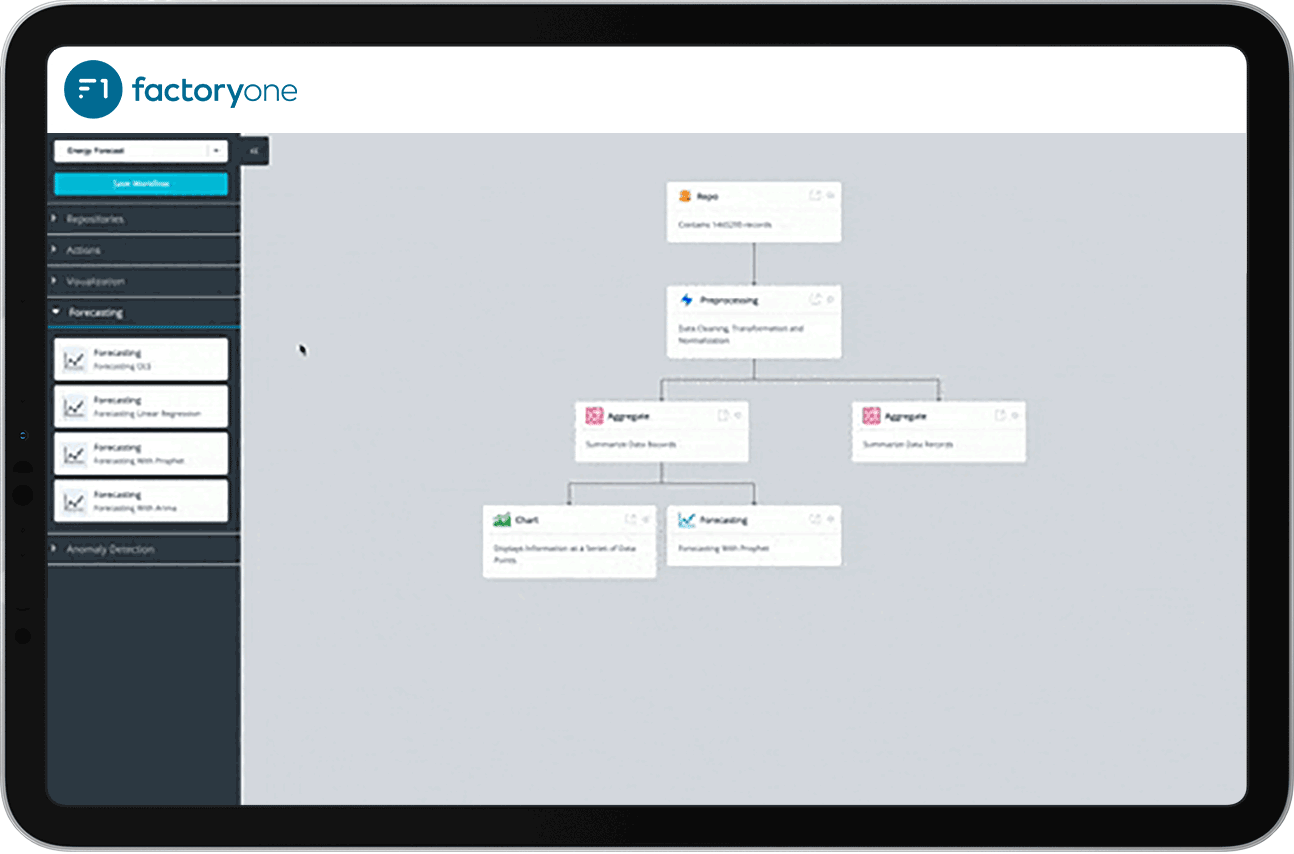 Automations + AI-led interventions: Industry 4.0-ready.
Energy Insights

delivers real business outcomes, fast

:
Report, track + forecast energy use in real-time
Identify wastage + inefficiencies
Reduce energy + resource usage
Use machine algorithms to uncover new savings
Leverage automated, AI-led decision-making
Use with other modules to maximize efficiencies
Included as-standard

in all Factory One solutions:
Custom Workflows, Machine Learning
+ Automation



100% Interoperable: no new hardware

Complete Industry 4.0 toolkit

Enterprise security
as-standard

Future-proof, SaaS-based technology


Factory One works with

best-in-class partners

to deliver manufacturing solutions anywhere in the world:


















Improve your factory's key metrics, bottom line, and digitally transform all-at-once.